Guaranteed

Clean
Guaranteed

Satisfaction
For over 20 years, Sioux Empire Cleaning has been providing dependable cleaning services for a wide variety of businesses and organizations. Our team of more than 25 dedicated employees takes great pride in ensuring every job we do exceeds our clients' expectations.
We understand a clean workplace promotes a professional appearance, provides a healthier environment and improves employee satisfaction. This is why we utilize the most advanced cleaning products and techniques and why a highly-trained Sioux Empire Cleaning supervisor is present during every cleaning job.
From regular scheduled office or business cleaning and post-construction site clean up to emergency cleanings or unique needs, we are your trusted source for superior cleaning and service. And we back up our promise to you with a 100% satisfaction guarantee or the cleaning job is free.
Call 605-351-2392 or click here to receive a free, no obligation estimate, now.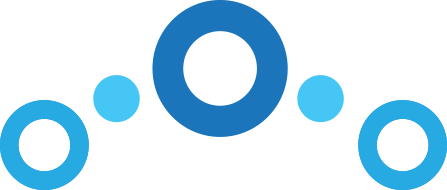 Professional
Cleaning Services
For All Your Needs

Scheduled Office Cleaning
No two offices are the same, which is why we offer a variety of services that are designed to fit your specific needs. Use the button below to learn more about how we can help your business shine from top to bottom.

Carpet Cleaning
Keep your floors looking great and extend the life of your carpeting with Sioux Empire Cleaning's professional carpet cleaning service. Use the button below to learn why we're a step above regular carpet cleaning.

Post-Construction Cleanup
Let our construction site cleanup professionals get your project ready for inspections and tenant tours. We offer the experience and equipment to get even the biggest jobs done right and done quickly.

Floor Waxing
Whether you require a single stripping and waxing or regularly scheduled service, Sioux Empire Cleaning's floor waxing offers you the attention to detail and guaranteed results you're looking for. Click the button below to make sure your floors always shine.
The right cleaning supplies at the right price
Click to see our extensive line of top quality professional cleaning products.
Universal Pediatrics

Cathy Winckler / Sioux Falls, SD

Abdulah and his crew have been cleaning for Universal Pediatrics for the past 12 years.  Not only does he clean, but he will also fix or replace things when asked and is always very timely in doing so.  Our offices are cleaned twice a week and we can always depend on the crew being here on the scheduled days.  It is nice to know we will come into a clean office and have garages emptied.  When we first moved in here, our office was small and over the years, we have gained more space, which means more cleaning. Abdulah was more than willing to take on the new space to clean, and he never batted an eye at it. We are grateful for Abdulah and his team for all they do for us here at Universal Pediatrics.

gpac

Janie Kirby / Sioux Falls, SD

We have been using Sioux Empire Cleaning for six years, and have always found them to be reliable, responsive, and trustworthy. The cleaning has always exceeded our standards, and the staff is always professional. After using different cleaning companies in the past, we have found Sioux Empire Cleaning performs excellent cleaning services.